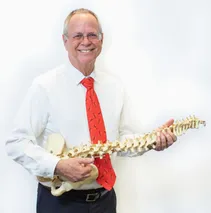 Dr. Marcus Morris, Chiropractor
Marcus Morris is a Mission Viejo chiropractor who serves Mission Viejo and surrounding areas in CA. Dr. Morris has over 30 years of experience. He is able to do both the traditional (diversified) adjusting and he is also advanced proficiency rated in the activator technique, for those who want a more gentle method of adjusting.
Marcus Morris seeks to improve his chiropractic patients' health and wellness in all areas of their lives. Dr. Morris likes to treat the 'whole person' in his work as a chiropractor, which means looking for the underlying causes of disease, discomfort, and pain, which usually arise from imbalances in the spinal column. Under Dr. Morris's supervision and care, patients report higher functioning in all areas of their lives.
---
Chiropractor in Mission Viejo, CA
While the idea of visiting a chiropractor for the first time leaves many patients feeling nervous, those who receive treatment at Morris Chiropractic will find that our staff aims to create a warm, welcoming atmosphere in our office. When you're looking for a reliable, attentive chiropractic practice in Mission Viejo, we're the team to work with.
Our convenient office hours may simplify the process of scheduling an appointment for some clients, and our friendly, knowledgeable staff provides every patient with the individualized care that he or she deserves. We also offer a wide range of services, including:
General and urgent chiropractic care
Treatment for headaches and migraines
Therapy for back, neck, shoulder, and sciatica pain
Treatment personal, athletic, and automobile-related injuries
If you believe that seeing a chiropractor would be beneficial to you, turn to the team at Morris Chiropractic. Don't hesitate to contact our office in Mission Viejo, CA, today to receive additional information or to schedule your initial consultation with us.